To unlock your mobile phone for free leave a comment .

Choose the method with (IMEI + SRO NAME) OR (IMEI + PROVIDER ID)
Method 1 : IMEI + SRO NAME
1- to see the IMEI typed *#06# on your phone (15 digits Without Spaces)
2- SRO NAME typed *#837# or *#3228# (Search in the SRO NAME list, beginning with the letter 'X') eg XM66NA40.
Method 2 : IMEI + PROVIDER ID
1- to see the IMEI typed *#06# on your phone (15 digits Without Spaces)
2- For PROVIDER ID see on the label of your phone.
Example Provider id … C552X-3BTLES1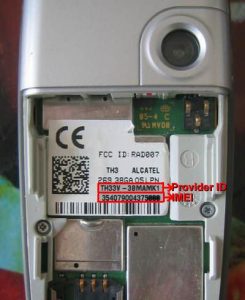 The answer will be between one hour and 12 o'clock depending on the availability of time.
If the phone does not accept NCK, sometimes must be initialized
Press.
(volume down ) + POWER ON (at the same time)
or Press.
KEY # + POWER ON (at the same time)